Three Generations
Like many coffee farms all over the world, it's a 'family' business here in Menglian too. Mrs Li has a job in Pu'er city (about five hours away) but comes with her daughter to help her parents with the coffee harvest at Mangzhang coffee farms. 
This land has been farmed by Mrs Li's family for a long time. It is where her mother grew up and now both of her parents work on it growing coffee. Since it is hilly, it provides good drainage for the trees as well as beautiful views. The farm is located just outside the city of Menglian and is perfectly situated for cultivating specialty coffee.
The weather here is mild all year round. The winters don't get too cold because of how far south they are; however, the summers don't get too hot because of the high elevation. In general, the annual rain patterns and rainfall are also very predictable, yet another reason why the region is suited to growing coffee.
As well as coffee, the area also grows tea, rice, rubber, sugar and lots of tropical fruits. Being situated near the Golden Triangle, there are numerous local rumors that certain other crops were grown nearby too back in the day.
Mr's Li's daughter loves the break from school and city life and loves running through the coffee trees as her mother and grandparents work.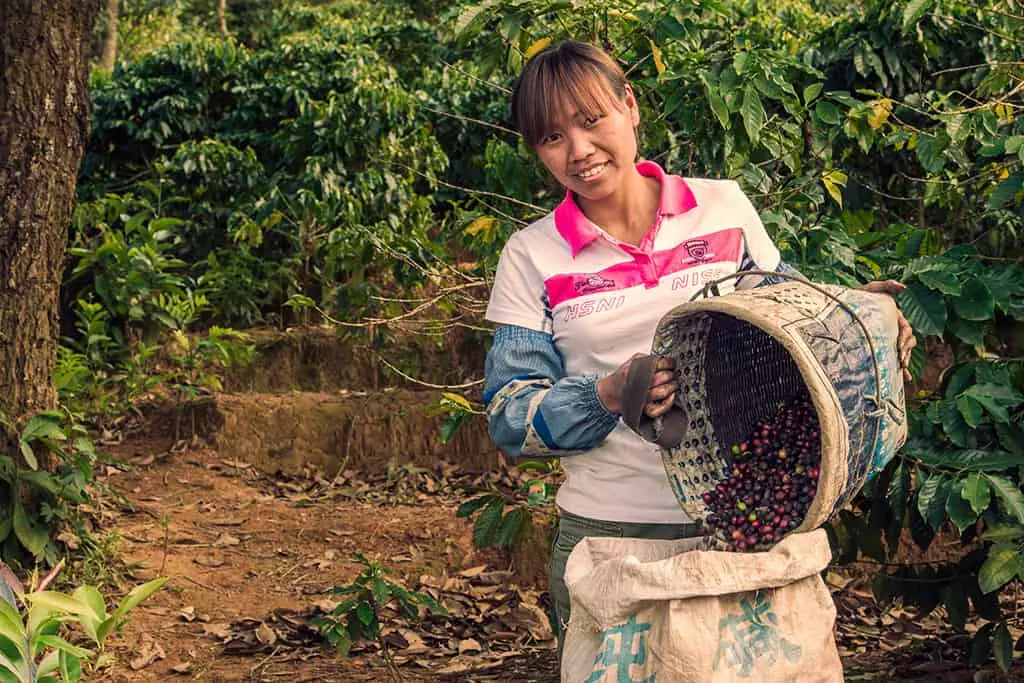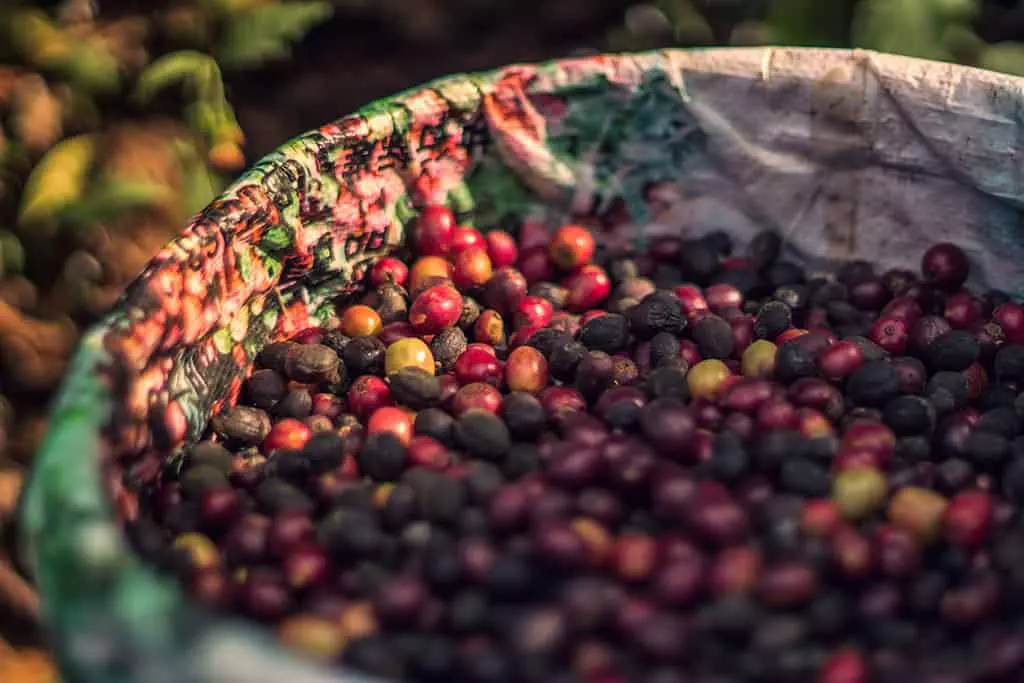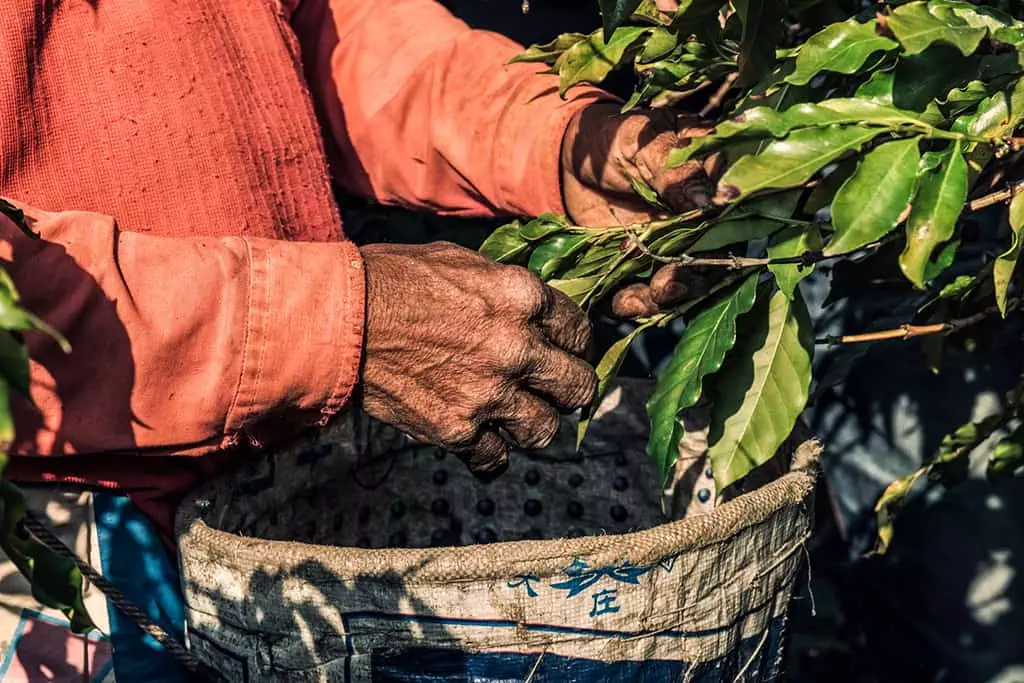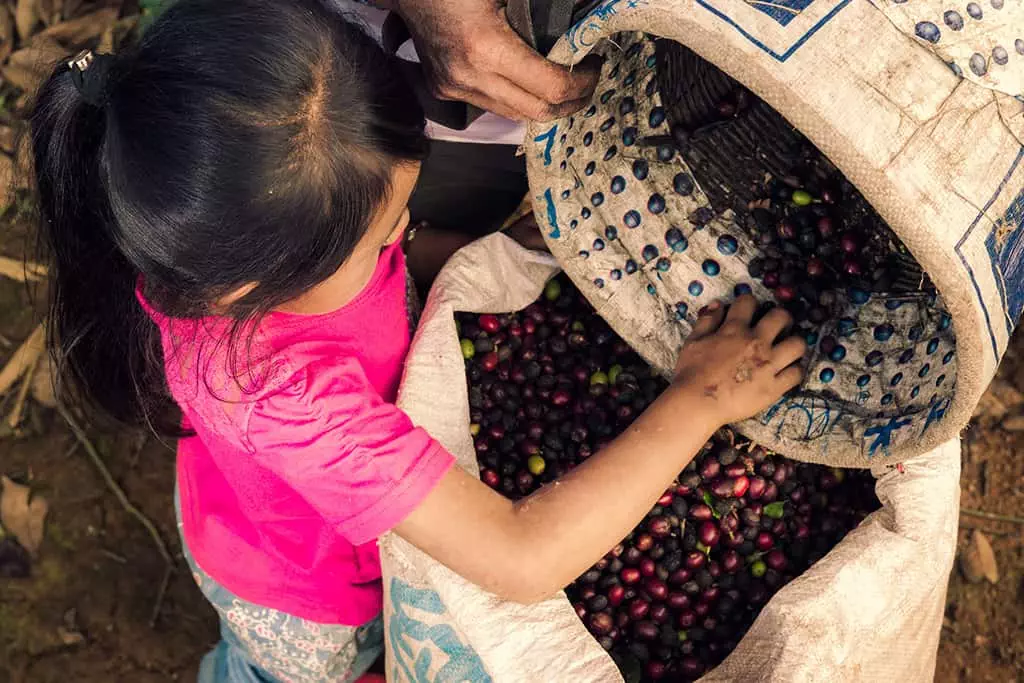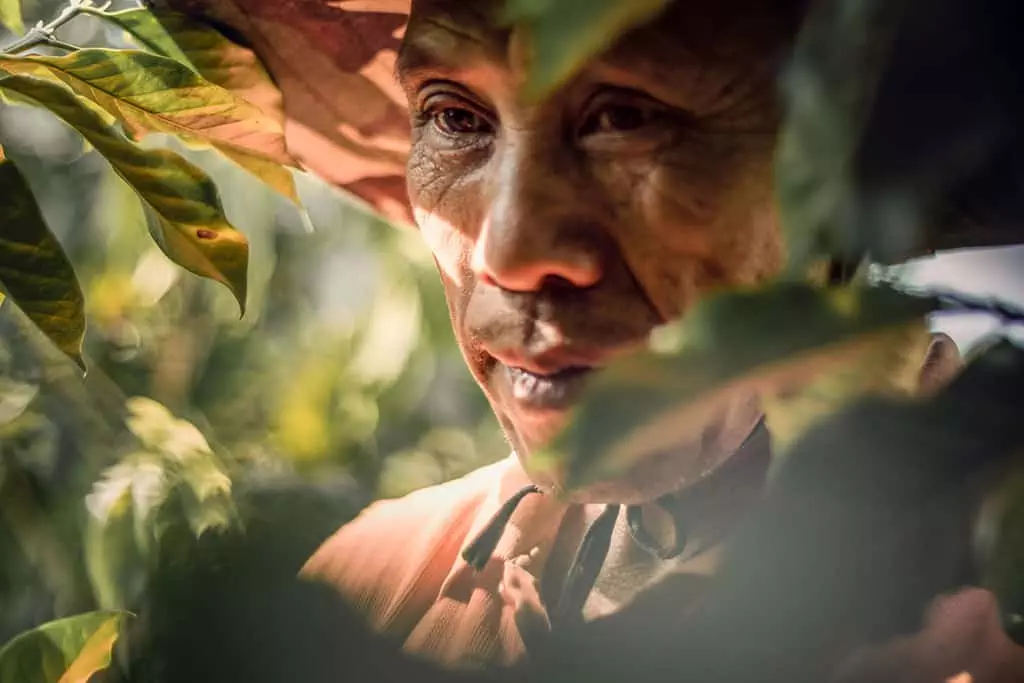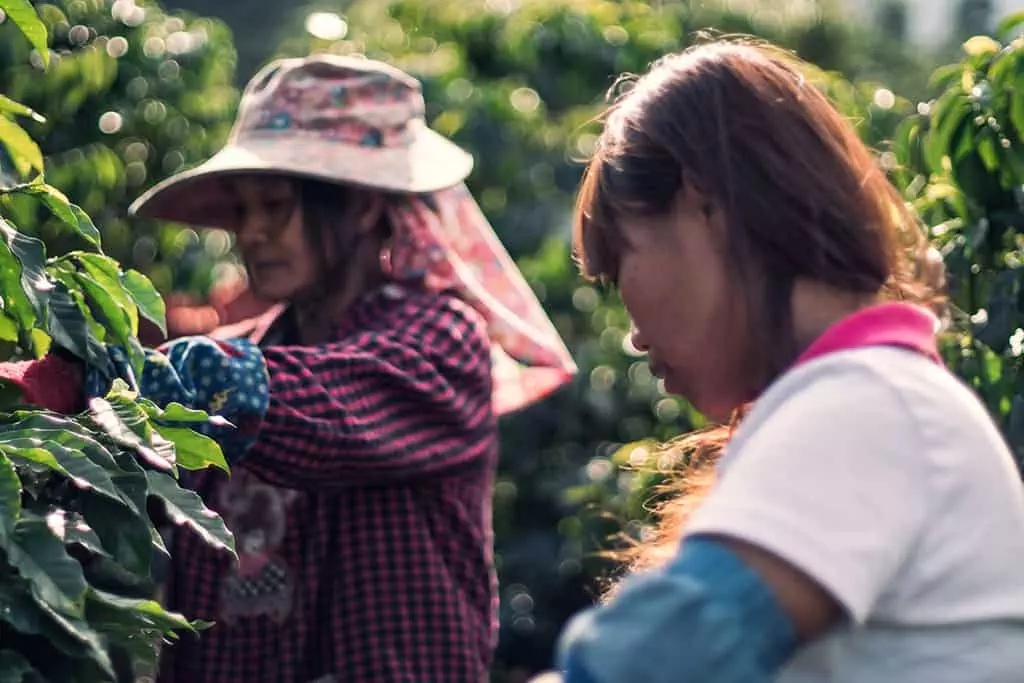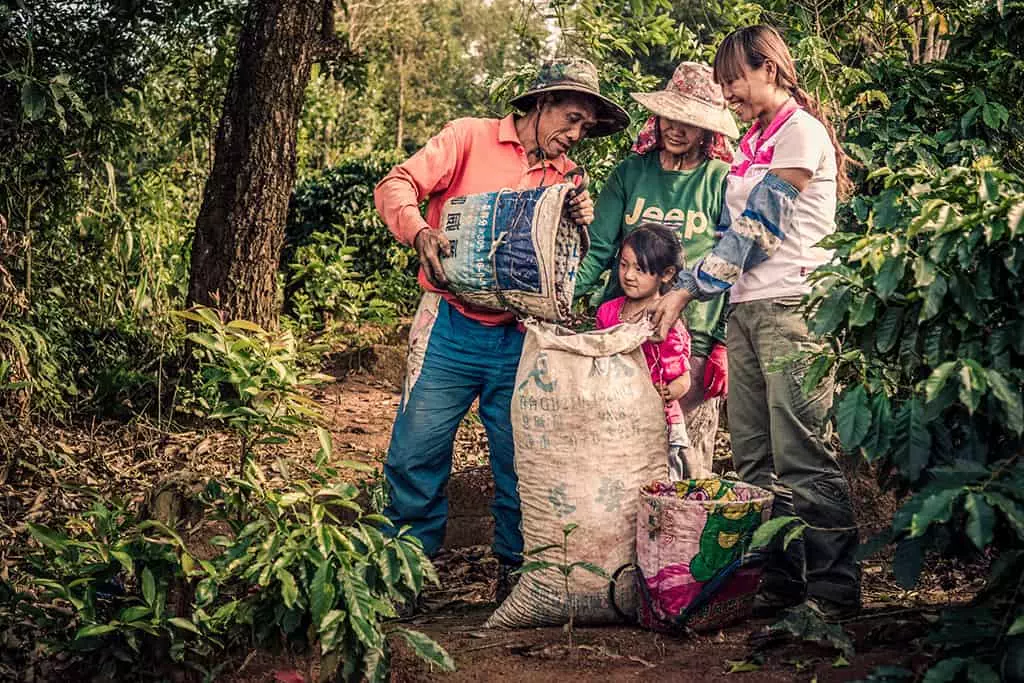 Mountain Romance
In his younger days, Mr Li worked on rubber and tea farms in southwest Yunnan. On one of the tea farms, he met a "happy young Lahu girl" named Nanu, who also worked in the plantations.
Mr Li tried for a long time to get Nanu's phone number but all he could get was her mom's number!  (Li and Nanu laugh loudly as they recount this part of their story.)  Mr Li wasn't going to be put off, so he called the mother and, "highlighted his good qualities". She liked him and gladly introduced him to Nanu. They soon got married.  (They assure us it was really that simple!) 
Their wedding was more than 10 years ago and they have now grown a farm and family together. 
Names are infused with meaning in these parts. Mr Li's first name means 'light in the clouds' in Chinese and Nanu's name means a 'woman born on the day of the water buffalo' in Lahu. The Chinese name of their first-born son means 'happy breeze'.  (What was I thinking naming my son 'Jack'!?)
When we first met Li and Nanu, they both seemed subdued and quiet, but this soon changed once they got going at the wet mill! They are both incredibly hard working and experienced in what they do. 
Their higher altitude farm is well-suited for cultivating both tea and coffee. Both crops are grown at approximately 1600 MASL, which is just below the frostline in these parts.  This, combined with their hard work and care, has resulted in some of the best coffee and tea in the region.
Li and Nanu have about 800 mu (130 acres) of tea that is well known in the region. Tea collectors come from all over Yunnan to hand-select teas for their portfolios.  There is about 500 mu (80 acres) of coffee here too. In 2016, coffee was tested from 42 different farms in Yunnan provence and the coffee from their farm came in at first place! Yunnan province grows the best coffee in China, so its not a stretch to say their farm has some of the best coffee in the nation.
Besides the commercial crops, Li and Nanu grow all their own vegetables and meat.  They even have a (very large) fish pond. They like the idea of growing all their own food and being self-sustainable. (Apparently, this comes in handy when you live on a fairly secluded mountain top!)  
When we asked them about their future, Li replied, "We're simple people who don't need much.  We want to be healthy, happy, and not hungry." (Hey, me too!)  
However, when asked about their children's futures, they said their dreams for their kids are different to their dreams for themselves. They are now saving so that their kids can "get an education and then be able to do anything they want.  If it's their own choice, then they will do it with passion and excellence!"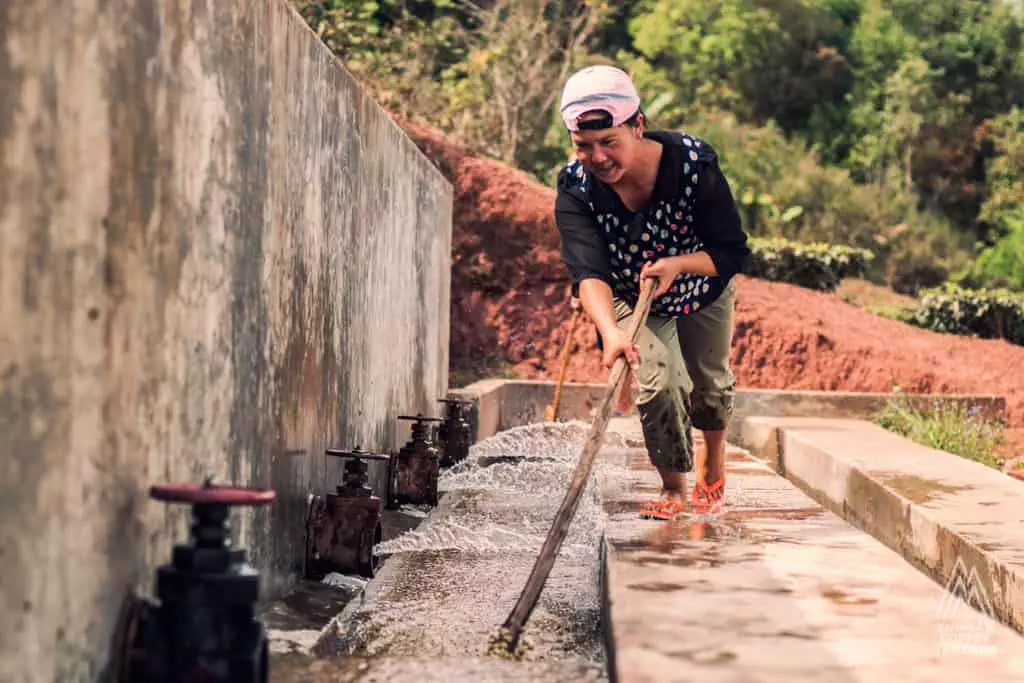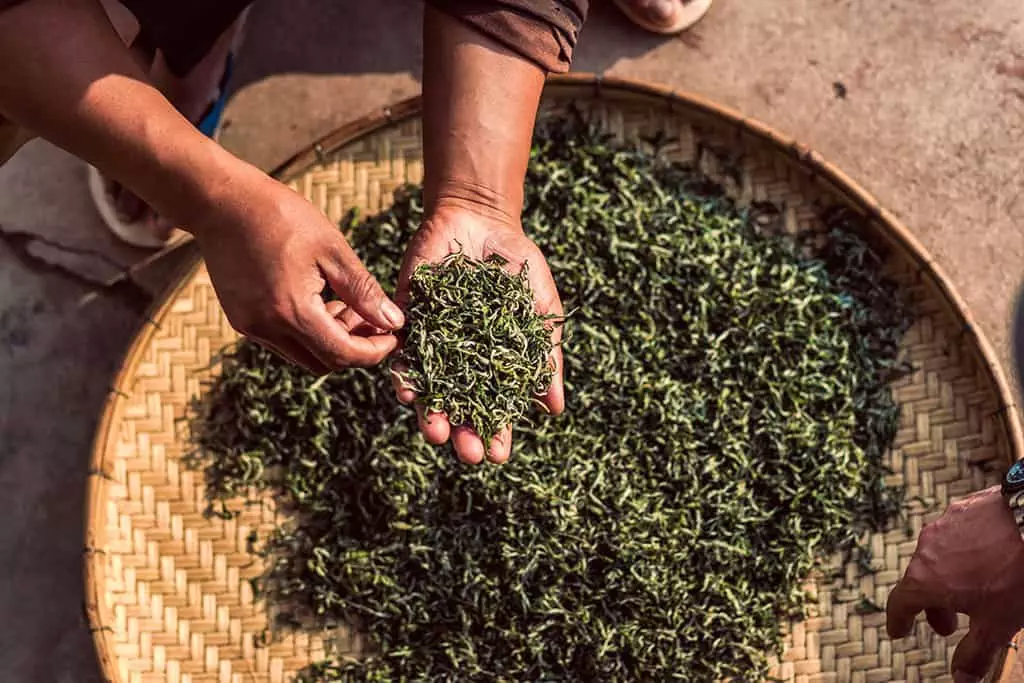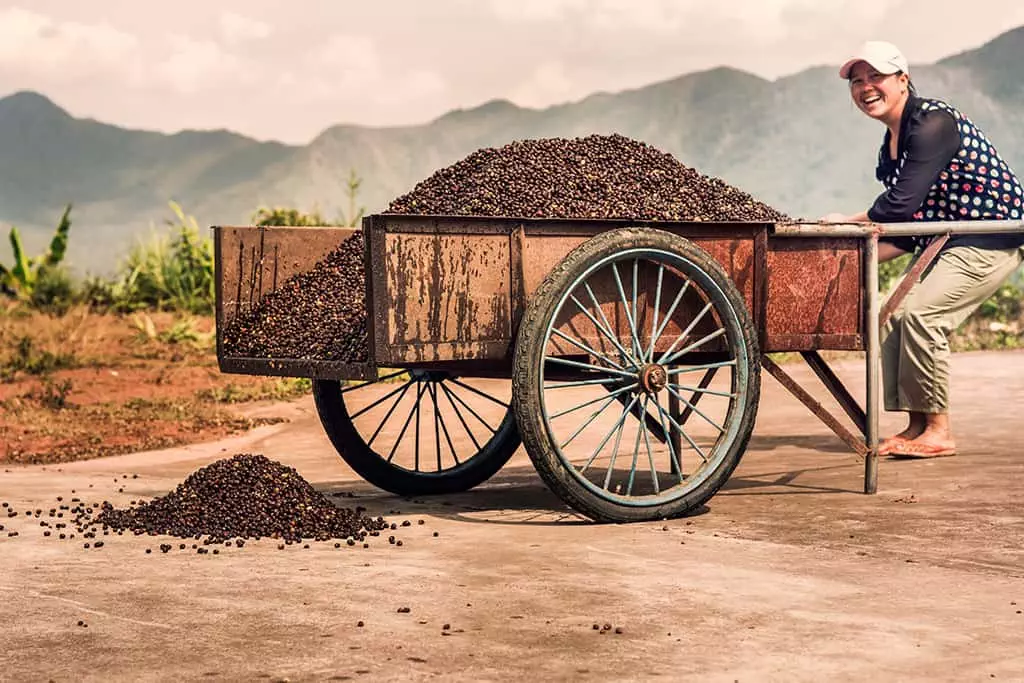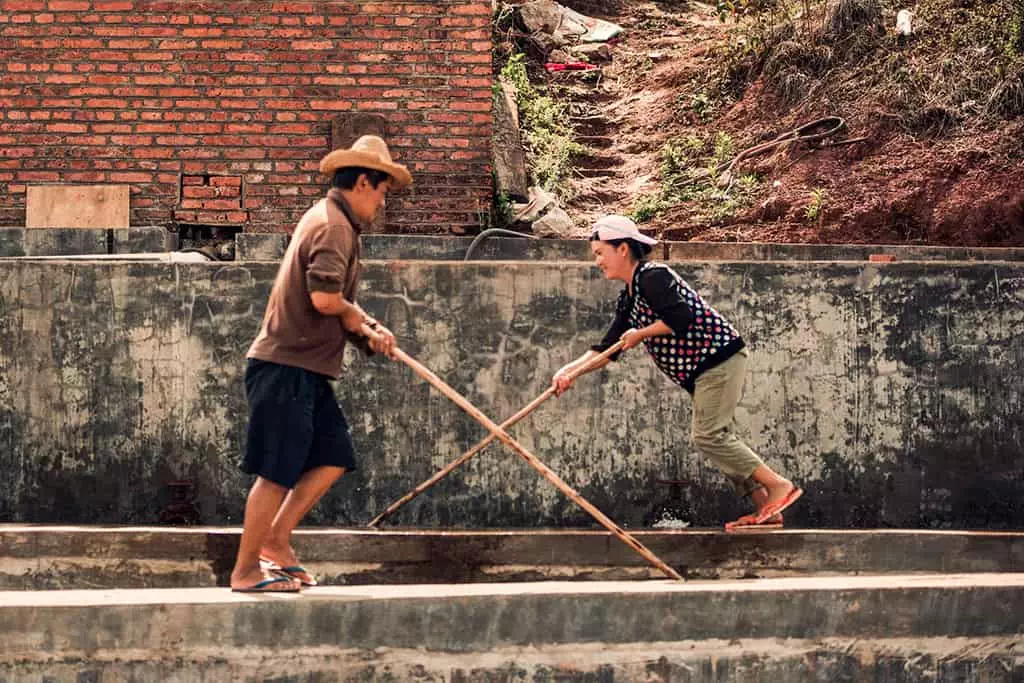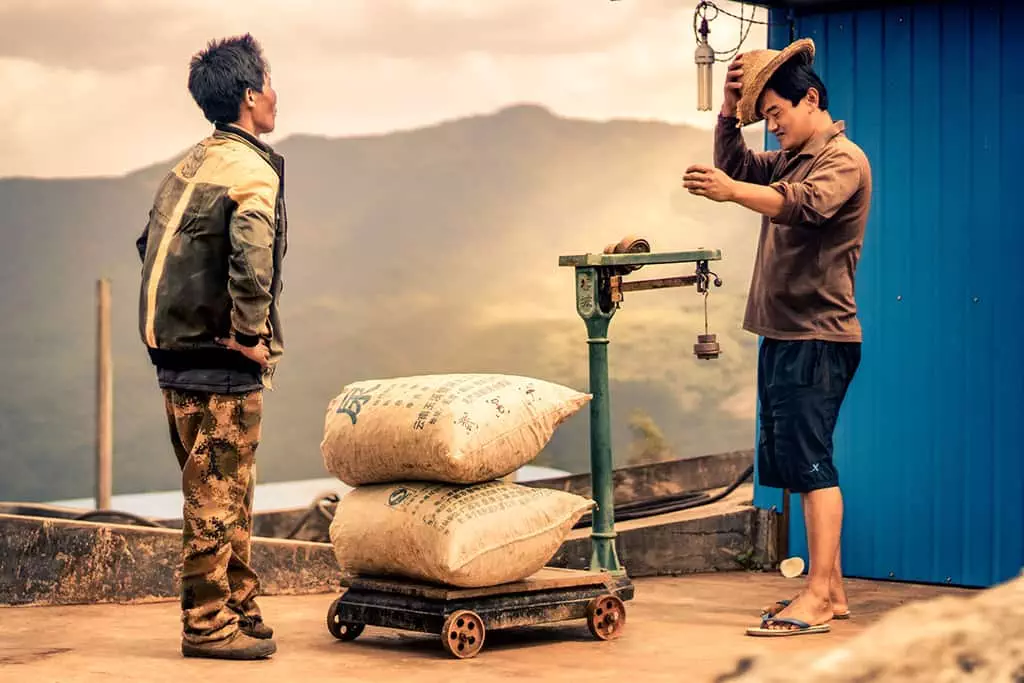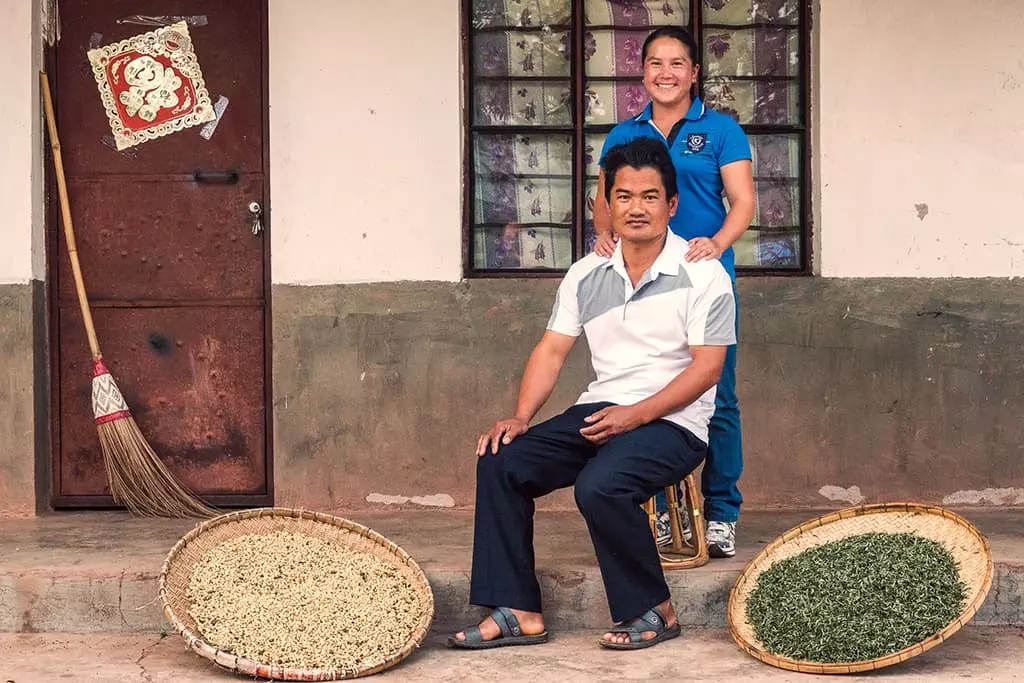 Around Menglian
Our farms and dry mill are located in Menglian county along the China-Myanmar border. The county traces its origins back to the 1300s and has an area of about 2000 Sq. km with an average elevation of 1,300 m. If you're interested in looking up Menglian on a map, the coordinates are 22°18'01"N 99°25'13"E
Menglian county has a population of about 150,000 comprised mainly of Dai, Lahu, and Wa tribal groups. What makes Menglian extra special is that it's one of the few places in China designated as an autonomous region. Here, the government, language, and culture are predominantly influenced by the Dai people group (blood relatives to the northern Thai people group).
The Dai people formed sometime between 220 BC and 220 AD (coinciding with the Qin and Han dynasties). The Dai are historically known as being agricultural innovators and are arguably the first people in southeast Asia to use buffalos for tilling fields.
Menglian has maintained much of its Dai heritage in the architectural style of the buildings, including the many Buddhist pagodas.  The largest pagoda in Menglian is the Golden Pagoda, which is almost 30 meters high and surrounded by eight smaller pagodas.
The Lahu and Wa people groups also have a strong presence in Menglian. An interesting fact about the Lahu is their ability to track and capture tigers. As for the Wa, they are highly regarded for their prowess as warriors – there are many local stories about their exploits, none of which can be repeated here.