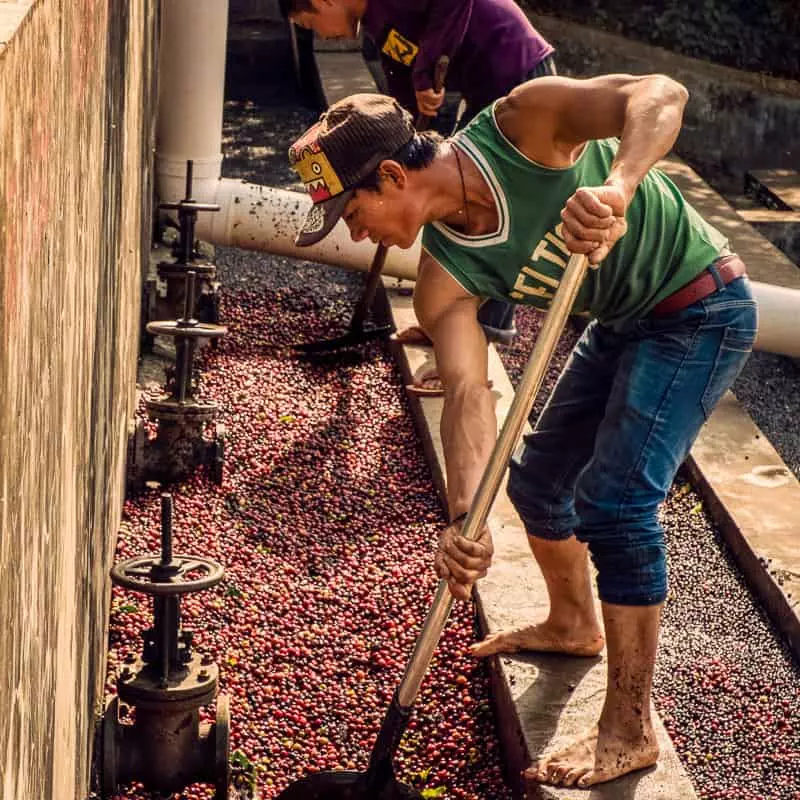 ---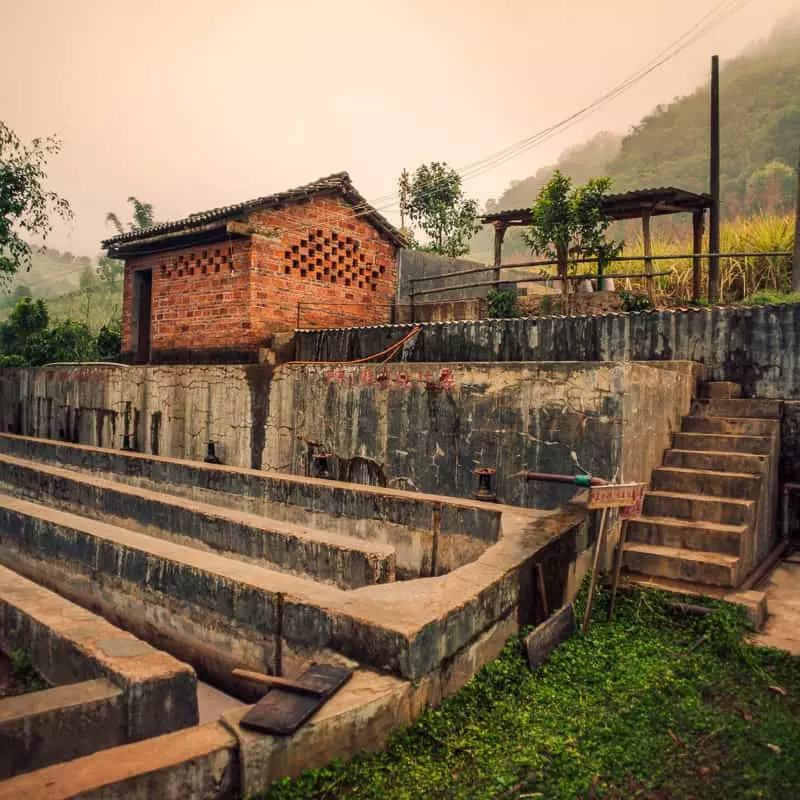 ---
Terms such as coffee farm, wet-mill, and washing station are often used when talking about coffee 'at origin'. Here is a basic overview of what these terms mean in Yunnan, China.
Coffee farm refers to the area where coffee trees are cultivated. Smallholder farms sell coffee cherries directly to an intermediary or another farm. Cooperative-style farms share processing and drying facilities. Plantation-style farms have their own processing and drying facilities.
Wet-mill refers to the place where the first stage of processing takes place after the cherry leaves the tree. Under typical circumstances, coffee cherries begin processing within 8-12 hours of being harvested. We think that a wet-mill can refer to the 'stage of processing' rather than the process. For example, Naturals can be processed at a wet-mill without using any water.
The main activity of the wet-mill is to dry the seed to a stable moisture level (approximately 10-12 %) so that it can be stored or transported to the next stage of processing at the dry-mill. For commercial coffees, the main focus of the wet-mill is to achieve shelf stability. For specialty coffee, quality control considerations are also crucial.
Washing station refers to the same thing as a wet-mill. However, a washing station is typically used to describe a centralized wet-mill where multiple coffee farms such as smallholders or cooperatives sell their coffee cherries.
General Processing Information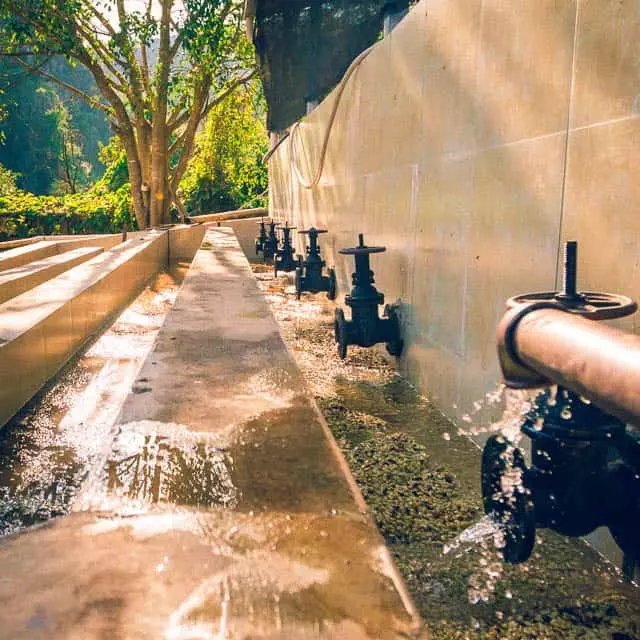 ---
---
Washed
The Washed process pulps, de-mucilages, ferments and washes coffee (in density channels) before drying it Recently, we have also been experimenting with the removal of mechanical de-mucilage from the Washed process and allowing mucilage to break down naturally through fermentation and washing. Other innovations include pre-cleaning and sorting of coffee cherries using flotation techniques and optical laser sorters.
Natural
The Natural process (skin-dried) skips the removal of pulp and mucilage; the coffee dries in its skin. Drying methods include greenhouses, parabolic dryers, full-sun drying on raised beds, mechanical static dryers, guardiolas, and patio drying. In Yunnan, raised beds are probably the most prevalent drying method for Naturals, but patio drying is also common.
Pulp-Natural (Honey)
The Honey process (mucilage-dried) only removes the pulp; the coffee dries in its mucilage. Drying methods are similar to those used for Natural coffees. Honey process coffees are not prevalent in Yunnan, although two winners in 2019 Best of Yunnan were Honey process.
For more information about the processing method used for a specific coffee, please visit our coffees page.