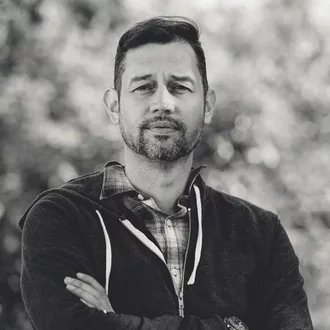 MANAGING DIRECTOR / Joshua Jagelman
Joshua has served in senior management and leadership positions for corporate and not-for-profit organizations in Australia, China and Thailand since 2002.
Joshua is a Q-Grader (CQI) who is actively engaged in the development of China and Thailand's emerging specialty coffee market. He holds numerous other coffee certifications as well as business administration and finance specializations. Joshua is a co-founder of Huskee - Waste Made Beautiful.
Joshua is regularly invited to speak at industry events. A few highlight engagements include High Density (Global), Pu'er Specialty Coffee Symposium (China), and Design that Gives a F#ck! (Australia).
Joshua is fluent in Mandarin Chinese and Spanish.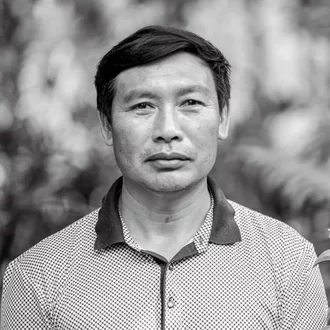 BANKA FARMS / Hu Xixiang
Mr Hu is a native of Yunnan who has been producing coffee in Menglian for almost 20 years!  Under a partnership between Nestle and the local government, he was one of the first farmers to engage in large-scale commercial coffee production in Menglian.
Mr Hu was also the first local farmer to embark in the setup, management and export of specialty coffee in large volumes. Of the 600+ tons of coffee produced on his farms each year, almost half score above 82 with his best coffees ranging from 84-87 on the Q-scale.
Mr Hu has been described as having a fierce curiosity, solid work ethic, and the unwavering confidence to trust his instincts (backed by a degree in agronomy). 
Mr Hu also grows fruit, vegetables, flowers and herbal medicines as well as raising chickens, rabbits, guinea pigs, and fish. His coffee farms are part orchard, part wildlife sanctuary, and fully amazing!
Mr Hu is held in high esteem by the local communities, employing hundreds of pickers from various ethnic groups across his farms each year.
MANGZHANG FARMS / Li Guangqiong
Mrs Li started working with Yunnan coffee in 2007 at the invitation of her husband. He had already been working in coffee for several years while she had been working with rubber processing.
While it was certainly a risk to leave her job to join the family's coffee farming, history has proved she made the right decision. Mangzhang farms has flourished under her leadership and is now regarded as one of the premiere coffee farms in Yunnan.
Mrs Li's first job at the farm was to drive trucks, not quite what she was expecting. But that was more than a decade ago and she now manages the Coffee Experience Centre, Roasting, Farm Stays and general Business Development.
Mrs Li has a café in Menglian city where she conducts negotiations and shares Mangzhang coffees with the local community.  Her most recent project is a blueberry pilot plantation.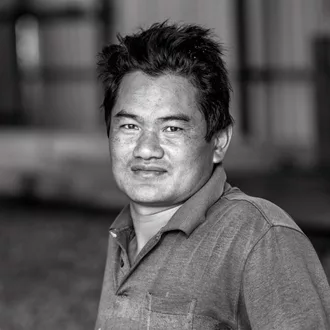 FUYAN FARMS / Li Guangyun
Mr Li is a native of Yunnan who moved to the Menglian region with his parents when he was a teenager. During his youth Mr Li worked on rubber plantations but later moved across to the tea industry. Although Mr Li now manages one of the best coffee farms in Yunnan (Fuyan), he continues to grow high quality teas alongside the specialty coffees.
Coffees coming off Mr Li's farms regularly score above 84 on the Q-scale, which is a testimony to his hard work, consistent quality control and strong relationships with the pickers (who are predominantly Lahu). The farm itself spans across 80 acres of mountain range at 1600 to 1700 MASL.
A defining feature of Mr Li's farm is the prevalence of other agricultural and husbandry activities – chickens, fish, pigs, ducks, wild orchids, chilies, Chinese herbs – all set to the stunning backdrop of the Yunnan mountains.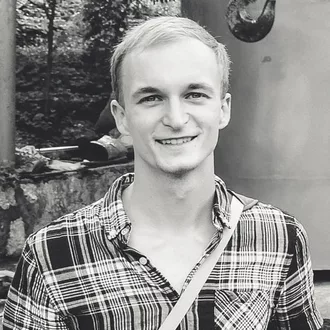 ENVIRONMENTAL ENGINEER / Matt Bentley
Matt is an Environmental Engineer and PhD Candidate specializing in low-cost water treatment for developing communities.
Currently based at the University of Colorado, Matt researches biochar (a sustainably produced charcoal material) for the removal of toxic chemicals from drinking water and the environment under a Fellowship from the National Science Foundation Graduate Research.
Matt is also a certified Engineer Intern through the NCEES and is currently engaged in sustainability research in coffee growing and processing at Yunnan Coffee Traders.